COVID-19 Update: St Peter's College is partially open under ALERT LEVEL 3
An Announcement from the Headmaster - 20 October
Dear Parents,
The Government has announced today that from Tuesday 26th October Year 11 -Year 13 students are to return onsite.
They have also confirmed that all NCEA and Scholarship exams will run in late November.
Students aged Year 1 – Year 10 are to continue to remain at home for the time being.
From Tuesday St Peter's College will continue with our online programme for our Year 7 – Year 10 students. All boys in Year 11 – 13 are to return to school. Online teaching for our seniors will end from Friday afternoon as our staff will be in front of their classes. 
NCEA (Y11 – Y13)

All NCEA classes will resume from Tuesday. This will provide boys with much needed time with their teachers to complete internal assessments and prepare for their end of year exams. NCEA Preliminary exams will now be held from Thursday 4th November until Wednesday 10th November. 
Cambridge (Y11 -Y13)

Exams have already begun in strict bubbles. While bubbles are no longer required, we will be ensuring all exam rooms have limited numbers.
Cambridge tutorials will run onsite all of next week in normal timetabled classes. These are not mandatory as boys may prefer to be revising or sitting exams. However, their teacher will be available during their usual class times. From the 1st November tutorials will be scheduled at different times and staff will email about these directly.
Health and Safety

I appreciate many of you will be nervous about sending your son back to school. All I can say is that our Government would not have made this decision lightly and will be confident that schools can operate safely with only senior students back.
Our own requirements are these:
· boys and staff are to wear masks at all times. We would appreciate you reiterating to your son the importance of mask use. This is vital in keeping our boys and staff safe. Any boy using public transport must wear masks at all time.
· boys are not to socialise in groups to and from school.
· there will be no assemblies. The School day will resume at 9am (Monday, Thursday, Friday) and 8.45am (Tuesday and Wednesday). Boys will go straight to their Period One class where the roll will be taken.
· any boy who is unwell is to stay home. If our staff report that a student is ill, then we will isolate him and ask you to come and collect him.
· all our rooms will have suitable ventilation. We have also purchased air purifier machines which will be placed across classrooms.
· There will be protocols around hand sanitiser and the cleaning of desks.
· all our staff must return a negative covid test result before coming onsite (this includes any contractors, cleaners etc)
· visitors onsite will be heavily restricted.
· our survey has shown we already have an exceptionally high vaccination rate amongst all our staff.
· I will be sending a separate email asking for vaccination status of your son. This confidential data will give us a sense of the rate across our student body.

Uniform/Grooming

From next week all boys coming onsite must be in College uniform. A blind eye will be taken against some of the hairstyles I am sure we will see! But we do ask that all boys are clean shaven and abide by our uniform and jewellery rules.
Year 7 – Year 10

I can assure you that online learning will continue unabated for our junior students. We ask that all our boys continue to remain engaged with their classes. Information around end of term assessments will be sent out soon.
We look forward to welcoming our senior students back onsite and hope to see our juniors very soon. 
Ma te Atua tātou e manaaki God's blessings
James Bentley
Headmaster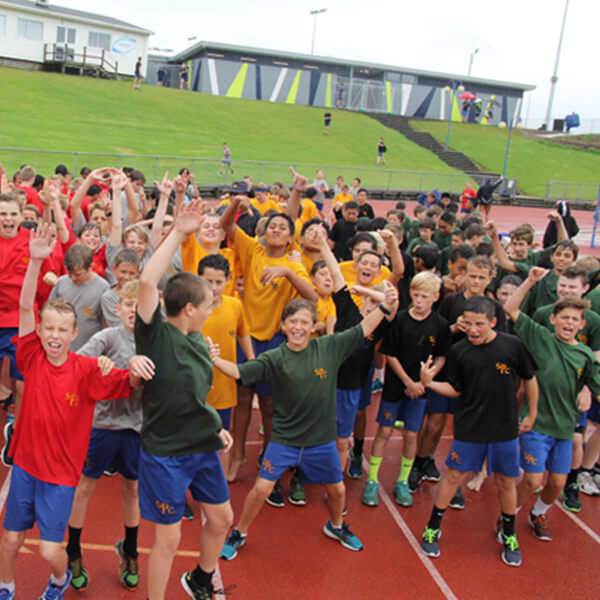 A Strong Reputation
St Peter's College offers a comprehensive academic education and hosts a vibrant and diverse community.
We enrol not only the son, but the whole family; something increasingly unique in today's modern world.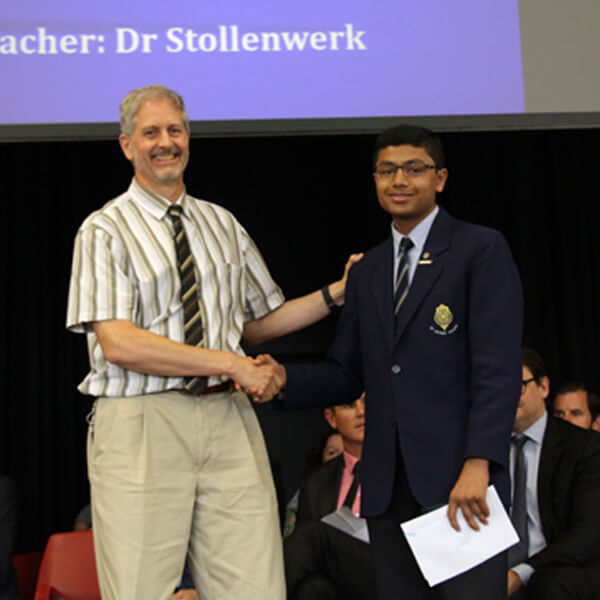 A key feature of SPC Special Catholic Character is our Leadership Programme. The Leadership Programme works to produce student leaders who are role models of faith, excellence and service.
Music has a very high profile at St Peter's College and the Music Faculty has excellent facilities including instrumental tuition rooms and advanced recording provisions. Theory is part of the curriculum for all boys in years 7 and 8 who all receive obligatory musical tuition in their first two years
Learn more about Music at St Peter's College ›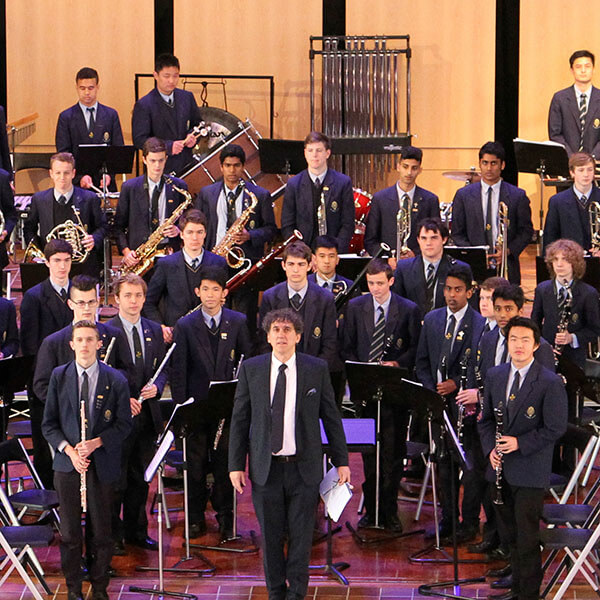 St Peter's has a large variety of cultural activities to cater for the diverse interests of students.
From Music to Debating, Drama to Kapa Haka; there are many opportunities to become involved in cultural events.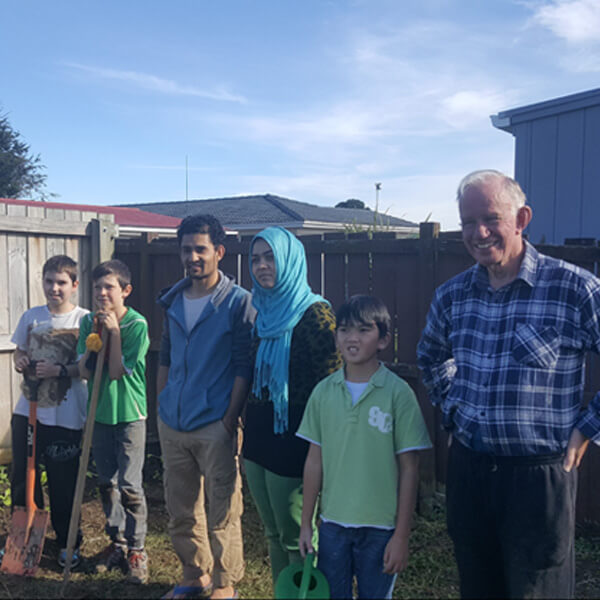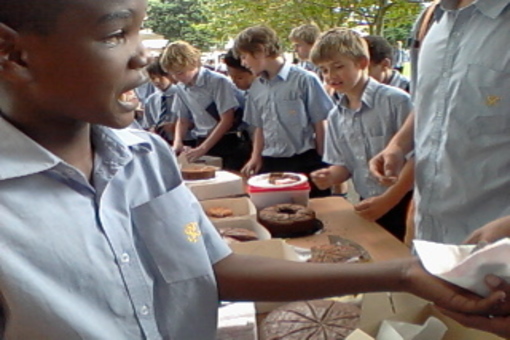 St Peter's students complete service work both at school and in the wider Auckland Community.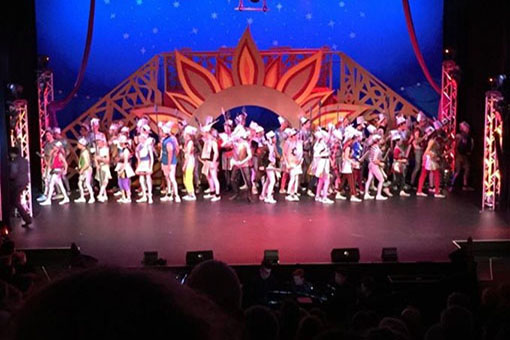 Performing Arts is strong at St Peter's, with an emphasis on drama and music.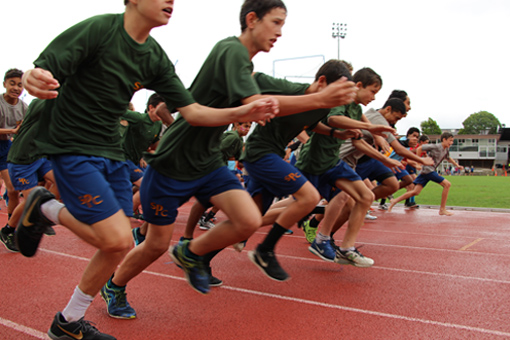 St Peter's offers a multitude of sporting opportunities both at school and extra curricularly.