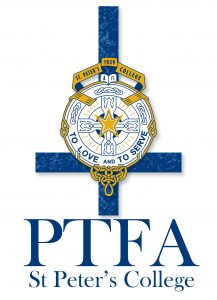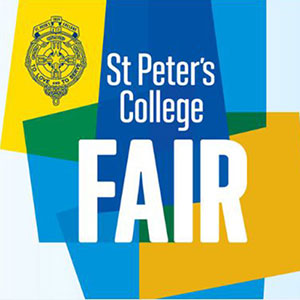 Welcome to the PTFA
St Peter's College PTFA is made up of a multi-talented and dedicated group of St Peter's College parents who aim to enrich the school community through social and fundraising events held during the year. The PTFA also provides an opportunity for you to connect with other parents of the school while helping benefit our young men through its initiatives.
Events that the PTFA assist with include: helping at Grandparent's Day, providing supper for the New Entrants' Information Evening and Mass of Initiation, running the second-hand uniform sales and the production of the school calendar.
Our greatest achievements over the past few years has been to fund the cross outside the hall and the outdoor seating and shade area off the yard.  In 2020 we will assist with the St Peter's College Chapel fit-out.
We welcome all current parents who wish to join and be part of the PTFA. You can be involved as much or as little as you like.  You can join the Committee and attend monthly meetings or become a Friend of the Committee. Friends of the Committee will be contacted from time to time for help with PTFA events but are not obligated to come to monthly meetings.
Please don't hesitate to contact us if you would like more information or have ideas you would like to share!
Chair: Callena Lewis, E: clewis@st-peters.school.nz
T: + 64 9 524 8108 x 7339
Secretary: Jo Gander, E: ganders@xtra.co.nz
How to join the PTFA
We welcome all current parents who would like to join the PTFA. You can be involved as much or as little as you like.
We are always looking for new sponsorship, the donation of goods or services and new ideas for activities and fundraising opportunities. Any assistance is always greatly appreciated.
To join the St Peter's College PTFA, simply register your interest by filling in your details by clicking on the image below.

PTFA Meeting Dates 2021
  Meetings are held at 7.00pm on the first Monday of each month in the College Library, known as The Edmund Rice Library, except April and June's meeting which will be held on a Tuesday.
MEETING DATES 2021 ARE AS FOLLOWS:
Monday 1st February
Monday 1st March
Tuesday 6th April
Monday 3rd May
Tuesday 8th June
Monday 5th July
Monday 2nd August
Monday 6th September
Monday 4th October
Monday 1st 

November