Please click on the links below to view more information
Click on expandable toggles below for more information also:
Head Prefect Speech 2020: Harry Fitzpatrick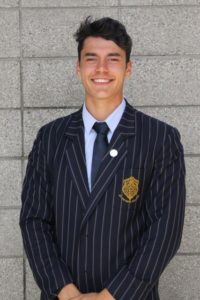 Please click HERE to read our Head Prefect 2020, Harry Fitzpatrick's speech to the senior assembly, 29th January 2020
YEAR 7 Grandparents Day: Friday 21st February
FRIDAY the 21 FEBRUARY 2020 to be held in the ST PETER'S COLLEGE HALL at 11.00 am.
The purpose of this special day is to enable your Grandson to introduce you to St Peter's College,
meet his teacher, and become involved with his new school.
The Mass will commence at 11.00 am followed by a tour of the school with your Grandson.
There will also be a selection of books on display in the Hall. We invite you to purchase a book of
your grandson's choice and this will then be donated to the school library. On the inside cover of
each book purchased, there will be a record of yours and your grandson's name.
The school visit and refreshments will finish at approximately 1.15 p.m. Parking will be available on
the school field.
Please use the Grandparents Day Invitation Form to R.S.V.P.
Parents of New Students Annual Dinner 2020
The Board of Trustees of St Peter's College & The Headmaster – Mr. James Bentley 
have the pleasure of inviting you to attend The parents of new students to St Peter's College Annual Dinner on Thursday 27 February 2020
Assemble in the Middle School for complimentary drinks on arrival at 6.30pm
Parking will be available on the top field of SPC and surrounding streets.
2018 Dux and Deputy Head Boy Paulse Anithottam will be the guest speaker and we look forward to your company.
Tickets $45.00 per person / $80.00 per couple
To purchase tickets for this dinner please go to TryBooking
Note: Seats will be sold in line with the St Peter's College Houses. Please purchase your ticket for this event according to your sons house.
Down for the Pack
A story of the most extraordinary season.
In this magazine, Sports writer Adam Julian has written a comprehensive history of the remarkable SPC 2018 1st XV season.
Along with player interviews, the magazine contains profiles of our 2019 1st XV who travelled to Japan for the Sannix 1st XV World Cup earlier this year.
Copies are strictly limited – make sure you don't miss out and purchase one now!
To secure your copy go to: https://www.trybooking.co.nz/BGX
May be posted – NZ and International Postage options are available at point of purchase:
Standard Within New Zealand
New Zealand Rural
Australia
UK
USA
or click on the poster below: