St Peter's College Mother & Son Breakfast
Tickets go on sale Tuesday 30th June from 8pm until sold. Tickets are limited with only one breakfast planned for this event.
Click HERE to book your tickets
SPC vs SHC 1st XV Pre-game Luncheon – In association with the Old Boys of St Peter's College
Click HERE to book your tickets
Please click on the links below to view more information
Key dates of Term 2
Monday 25 May – Cambridge final exams begin for Pre-U, IGCSE Mathematics and for resits
Wednesday 27 May – Year 13 Academic Tracking night
Friday 29 May – Mid Term Break
Monday 1 June – Queens Birthday
Wednesday 3 June – Year 12 Academic Tracking night
Thursday 4 June – Year 11 Academic Tracking night
Monday 8 June – Year 7 & Year 8 Exams begin
Monday 15 June – Senior Mid Year Exams begin (NCEA & Cambridge)
Monday 22 June – Year 9 + Year 10 Exams begin
Thursday 2 July – End of Term 2 – 3pm
Click on expandable toggles below for more information also:
Head Prefect Speech 2020: Harry Fitzpatrick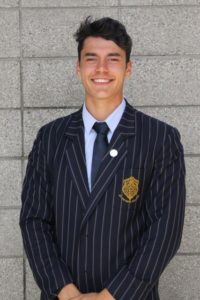 Please click HERE to read our Head Prefect 2020, Harry Fitzpatrick's speech to the senior assembly, 29th January 2020
Down for the Pack
A story of the most extraordinary season.
In this magazine, Sports writer Adam Julian has written a comprehensive history of the remarkable SPC 2018 1st XV season.
Along with player interviews, the magazine contains profiles of our 2019 1st XV who travelled to Japan for the Sannix 1st XV World Cup earlier this year.
Copies are strictly limited – make sure you don't miss out and purchase one now!
To secure your copy go to: https://www.trybooking.co.nz/BGX
May be posted – NZ and International Postage options are available at point of purchase:
Standard Within New Zealand
New Zealand Rural
Australia
UK
USA
or click on the poster below: