Welcome
Welcome to our Old Boys' Association webpage
An Old Boys' Association has been connected with the College since its very first year. Originally the members were ex-students from other Christian Brothers schools in Dunedin, Australia and Ireland.
The first St Peter's College Old Boys' Association was established approximately 60 years ago and is still a very important part of the College.
In the past, members of the Association have been of great help and have given support to the College over many years.
The Edmund Rice Old Boys' Scholarship Trust was established to provide funds for boys entering tertiary education.
More recently an Old Boys Working Group has been established to:
Support the College in their endeavours
Support building development programmes for the College
Keep old boys in contact with the College and each other
You may find our Old Boys' Newsletter of interest, it is published on the website once a term.
If you would like to join our Association, please contact:
Mr Tom Donnelly
Chair
Meeting Dates 2022
SPC Old Boys 2022 meeting dates
Venue: SPC Library – Time:  7pm
Wed 9th March
Wed 13th April
Wed 11th May
Wed 8th June
Wed 13th July
Wed 10th August
Wed 14th September
Wed 12th October
Wed 9th November
Annual General Meeting 2022
Notice to Members (Click on the Picture to see full size)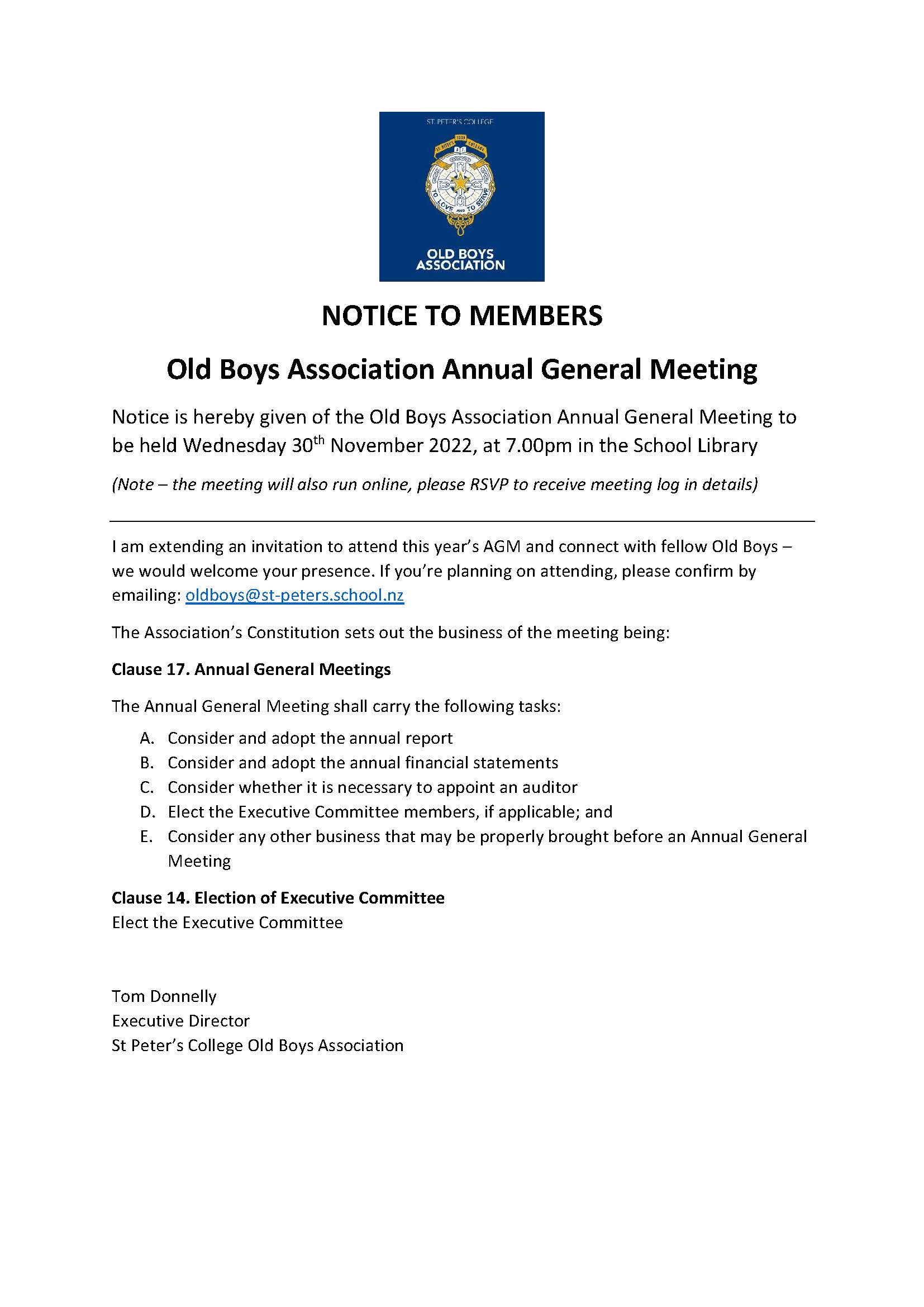 Old Boys of Distinction
Eddie Kohlhase

Lt Col Chris Mullane

Bishop Denis Browne

Scan this QR Code to Join the SPC Old Boys Association